About Laboratory
IGS (International Gemological Sciences) is an international standard laboratory equipped with state of the art gem testing equipments and best possible technologies made available from domestic & international Market. Diamonds and Gemstones are tested and certified by highly qualified and experienced gemologists who are alumni of Indian Diamond Institute, Surat and IIGJ, Jaipur.
Jewelry Report
IGS is expertise in the analysis and documentation of finished jewelry items is unrivaled anywhere. This work is more complex than the analysis of loose stones in Jewelry.
Diamond Report
IGS Diamond Reports give an accurate assessment of a diamond's cut, color, clarity and carat weight according to strict international standards.
Gemstone Report
Colored Stone Report clearly states whether the stone is natural or synthetic, its shape, cut, weight, measurements, color, transparency and major optical characteristics.
Mobile Lab Services
Now you dont have to worry about either posting diamond studded jewellery or carrying them to the laboratory for testing. Our mobile laboratory business model will take away all your worries related to transporting the product for certification, a team of professionals comprising of highly trained gemmologists, a photographer and a data expert will visit your premises and certify your stock on-site working in excellent coordination for optimal results. They carry all necessary equipment required to test and analyse the diamond's characteristics in studded conditions.
Our Team
IGS is a One-Stop-Solution providing unbiased certification to Loose Stones and Mounted Jewellery in the form of Coloured Stones to Diamonds. IGS comprises with a team of highly qualified Gemologists including GIA qualified Graduate Gemologists having collectively over 35 years of experience in gem testing and certification services. IGS follows GIA's standards of Diamond grading and Coloured stone testing.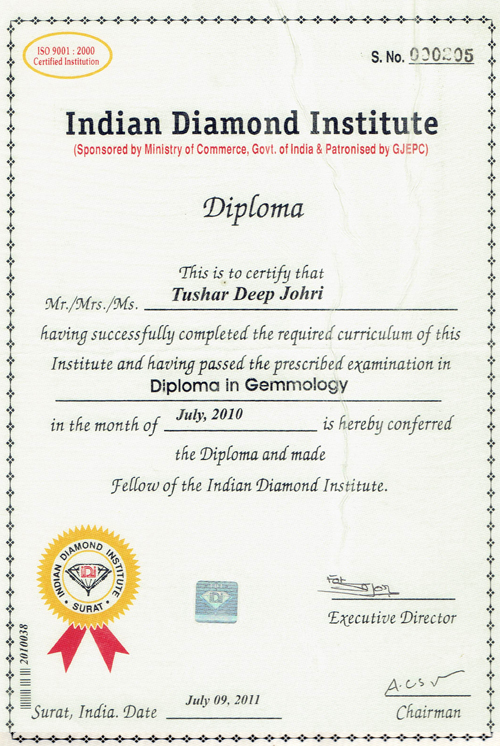 Indian Diamond Institute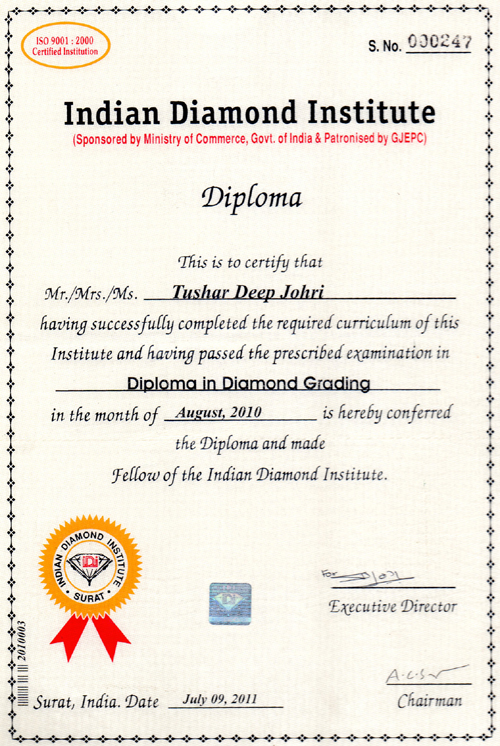 Indian Diamond Institute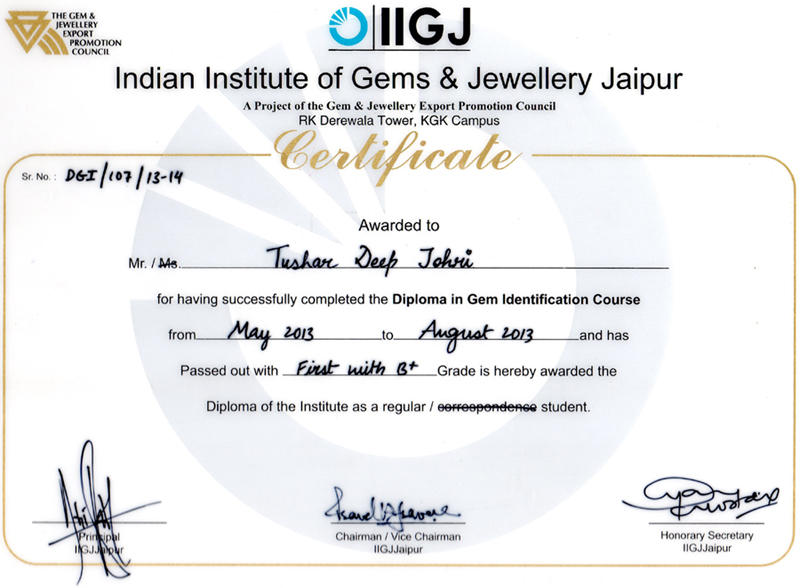 IIGJ, Jaipur